Ich bin ein riesiger Fan von der Serie Game of Thrones und finde vor allem die Kostüme wunderschön. Die Stickereien und weiteren Details (die man in der Serie leider nur selten von Nahem betrachten kann) sind echt unglaublich! Ich mag es auch, wie jedes Kostüm Teil eines Charakters ist und viele Merkmale dieser Person enthüllt. So ist es auch bei Daenerys.
Auf der Website der für die Serie verantwortlichen Stickerin Michele Carragher fand ich eine Anleitung für das Erstellen von Drachenschuppen ('dragonscales'), die man hier u. a. sehen kann:
(Click to enlarge)
I'm a huge fan of the Game of Thrones series and I especially love the costumes. The details and the embroidery are just amazing! I think the costume designer and embroiderer made a really good job.
I also like the fact that each costume reveals a character's personality traits, particularily by using this incredibly detailed embroidery.
On this website the costume embroiderer Michele Carragher explains how to create this dragonscale smocking, which is almost part of every Daenerys costume. Here are some examples: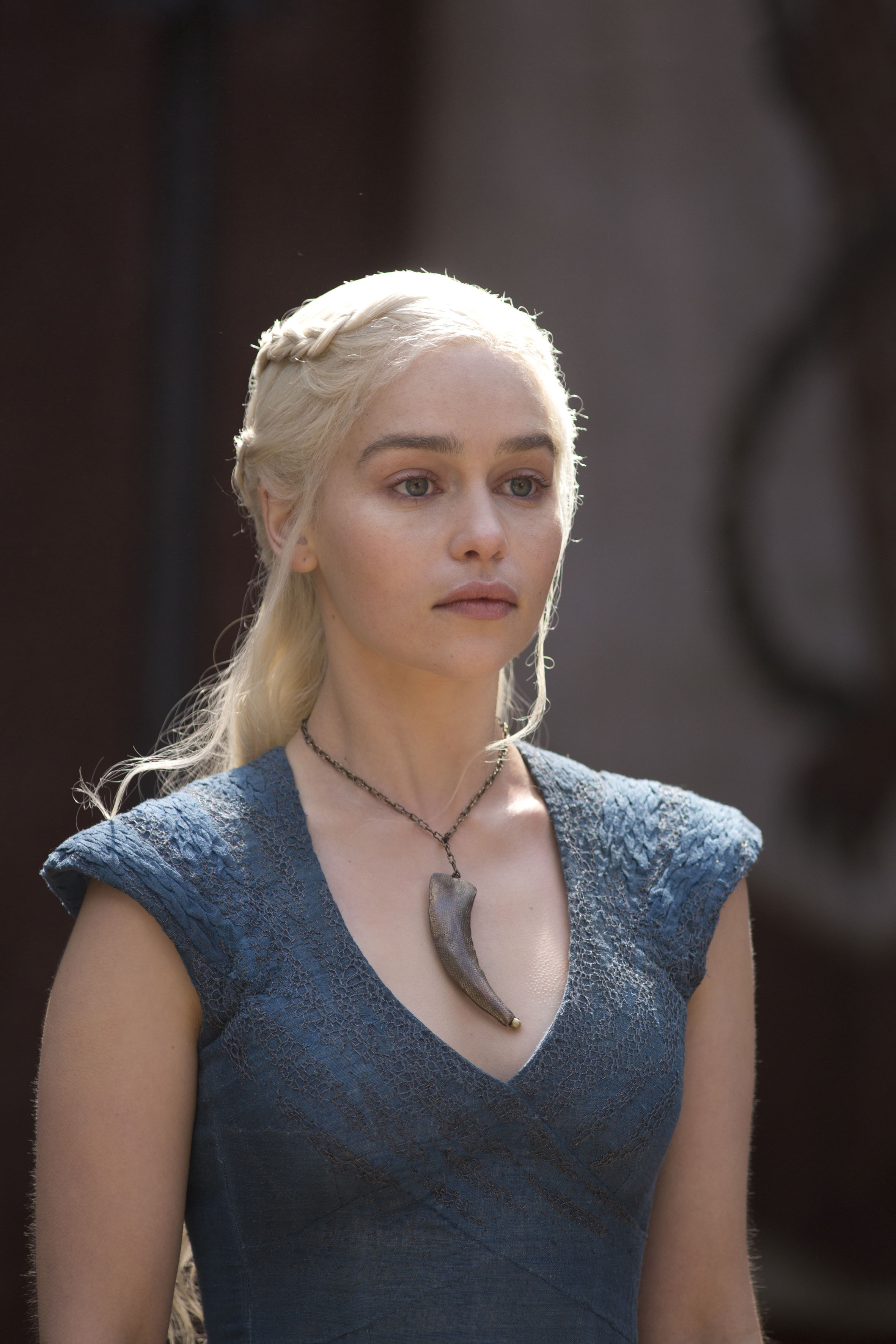 Here are some other photos from Season 5:
Sorry for all of these photos, I could post thousands of them...

First of all I decided to make a sample to try out this dragonscale smocking and I'm quite pleased with the result.
this is the smocking pattern you have to follow
This is the back side; I chose a
contrasting thread to make this first
attempt easier
So sollte es am Ende aussehen. Um es mehr wie Drachenschuppen wirken zu lassen, müsste ich es noch plattbügeln, aber ich mag dieses Relief, das dadurch entsteht. Mal sehen wie es letzten Endes auf dem Oberteil aussehen wird.
This is how it should look like at the end. To make it more authentic and dragonscale-like I should iron it but I really like the structure. I'll see how it will turn out on the actual top.
I do not own any of the photos of the series, they were all taken from farfarawaysite.com and michelecarragherembroidery.com